Spacers for Washing Process
For use in cleaning baskets, POLY-NET® offers special spacers for washing processes. They provide surface protection and allow optimal cleaning.
The mesh design minimizes the contact area with the parts to be cleaned. It also allows free circulation of the cleaning agent to all sides of the workpieces and optimal ventilation during drying.
Benefits of the POLY-NET® spacers for washing processes:
space-saving, reliable cleaning of your products
costs are reduced because the cleaning process is more efficient
minimal contact points provide unobstructed circulation of air and cleaning fluid with the surfaces of the parts
polypropylene (PP) for aqueous cleaning solutions and polyamide (PA) for chemical solvents
different mesh sizes available
can be used with hot solvents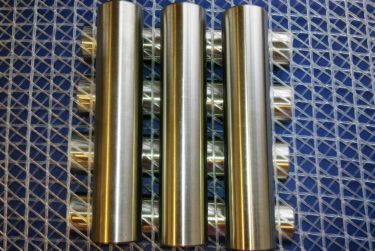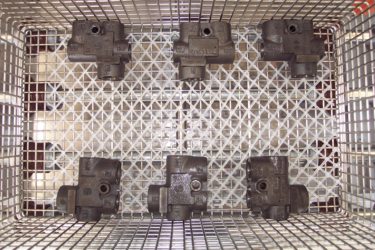 You can order POLY-NET® spacers for washing processes as rolls or accurately fitting cut pieces. Ask for any samples or product brochures at any time; please contact our contact person.
For Solvents
| Type | Material | Width (mm) | Layer thickness (mm) | Hole size (mm) | Color | Supply unit |
| --- | --- | --- | --- | --- | --- | --- |
| 0800 | PA | 1.000 | 1,6 | 3,0 x 3,0 | colorless | 50m roll |
| 0801 | PA | 1.200 | 3,0 | 11,0 x 12,0 | colorless | 50m roll |
| 0802 | PA | 600 | 5,0 | 16,0 x 17,0 | colorless | 50m roll |
For Aqueous Agents
| Type | Material | Width (mm) | Layer thickness (mm) | Hole size (mm) | Color | Supply unit |
| --- | --- | --- | --- | --- | --- | --- |
| 0810 | PP | 1.000 | 1,6 | 3,0 x 3,0 | colorless | 50m roll |
| 0811 | PP | 1.200 | 3,3 | 10,0 x 11,0 | colorless | 50m roll |
| 0812 | PP | 600 | 5,0 | 16,0 x 16,0 | colorless | 50m roll |