Spacer Grids
For transportation on pallets, in containers and other load carriers, POLY-NET® spacer grids provide maximum protection while requiring minimum space. You place the workpieces above one another and next to one another and the spacer grid prevents contact and damage. A successful problem solution – even for heavier parts.
Benefits of the POLY-NET® spacer grids:
space-saving, secure storage of your products
flexible spacers that easily adapt to the workpieces
made of soft PE-LD, EVA and special products with PE-HD and PP
unaffected by oils or greases
reusable and recyclable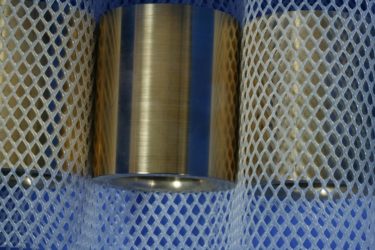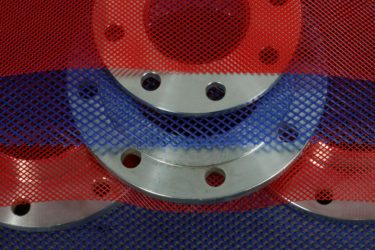 You can order POLY-NET® spacer grids as rolls or accurately fitting cut pieces. Ask for any samples or product brochures at any time; please contact our contact person.
Round Strands
| Type | Material | Width (mm) | Layer thickness (mm) | Hole size (mm) | Color | Supply unit |
| --- | --- | --- | --- | --- | --- | --- |
| 0813/60 | EVA | 1.180 | 4,0 | 4,0 x 4,0 | grey | 50m roll |
| 0815/60 | EVA | 1.180 | 1,5 | 2,0 x 2,0 | colorless | 50m roll |
| 0813 | LDPE | 1.180 | 4,0 | 4,0 x 4,0 | black | 50m roll |
| 0641 | LDPE | 1.300 | 2,2 | 3,0 x 3,0 | colorless | 50m roll |
| 0640 | LDPE | 1.300 | 1,8 | 4,0 x 4,0 | colorless | 50m roll |
| 0126 | LDPE | 550 | 3,5 | 5,0 x 5,0 | colorless | 50m roll |
| 0128 | LDPE | 700 | 3,5 | 8,0 x 8,0 | colorless | 50m roll |
| 0629 | LDPE | 500 | 1,3 | 3,2 x 3,2 | black | 100m roll |
| 0273 | PP | 730 | 1,2 | 2,5 x 2,5 | colorless | 100m roll |
| 0230 | PP | 385 | 1,1 | 2,0 x 2,0 | colorless | 50m roll |
| 0238 | PP | 310 | 0,9 | 1,5 x 1,5 | colorless | 50m roll |
| 0632/42 | TPE | 520 | 1,4 | 3,0 x 3,0 | colorless | 130m roll |