HighGrip
The slip resistant POLY-NET® HighGrip Grids offer your products ideal grip and ensure the right spacing and protection against scratches. The grids are deployable for transport on pallets, crates and other loading equipment.
Advantages
tested for the following materials (subsoil): wood, plastics, glass, aluminium,
stainless steel, steel, cardboard, brass
washable, reusable and recyclable
space-saving, easy storage
unaffected by oils and greases customarily used in tool making and
mechanical engineering applications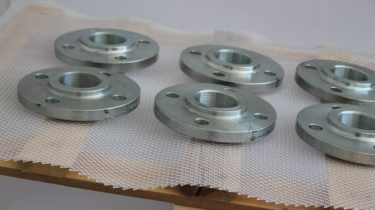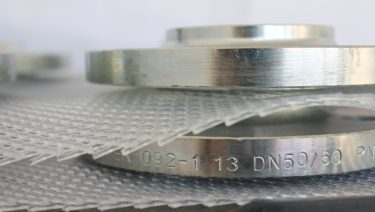 You can order POLY-NET® HighGrip Grids as rolls or accurately fitting cut pieces. Ask for any samples or product brochures at any time; please contact our contact person.
| Type | Material | Width (mm) | Layer thickness (mm) | Hole size (mm) | color | Supply unit |
| --- | --- | --- | --- | --- | --- | --- |
| 0640/90 | EMA | 1.295 | 1,7 | 5 x 6 | colorless | 50m roll |
| 0813/90 | EMA | 1.180 | 3,5 | 5 x 7 | colorless | 50m roll |
| Material | Coefficient of friction |
| --- | --- |
| cardboard | approx. 0,75 |
| wood | approx. 1,15 |
| glass | approx. 0,90 |
| plastics | approx. 0,90 |
| Material | Coefficient of friction |
| --- | --- |
| aluminium | approx. 0,55 |
| brass | approx. 0,55 |
| stainless steel | approx. 1,00 |
| steel | approx. 0,60 |